Flyerline Schweiz AG
Landstrasse 30
8595 Altnau, CH
+41 71 686 84 70
info@flyerline.ch
Flyerline Schweiz AG - more than just an attractive employer
Our employees go to great lengths every single day to ensure our customers' satisfaction – and we do our utmost to make our employees feel at home!

Job openings / apprenticeships
Do you want to lay the foundation for your career or take the next step on your way up? Do you identify with our company philosophy and do you want to join us as we write the next chapter of our success story? If so, take a look at our current job openings. We're looking forward to your application and having an opportunity to get to know you.
Job openings:
Please check our Swiss website for current job openings.
Openings for apprenticeships:
About Us
Founded in 2002, Flyerline Schweiz AG is Switzerland's leading online print shop and employs some 60 people. It became a subsidiary of Elco AG in Brugg in May 2016 and thus forms part of the international Wipf Group.
All the strings are pulled at the company's headquarters in Altnau, Switzerland. Every day, specialists from the areas of product development, graphic design, production & logistics work hand in hand to sell the company's 145,000+ customers not just a simple printed product, rather a customised service that perfectly meets their needs.
Who are we?
We are a team of around 60 people who develop innovative solutions for their customers in the areas of printed matter, trade fair booths, furniture, POS materials, packaging and online shop systems. Our long-standing success and experience put us in a position to provide our customers with ideas that are both clever and creative as well as solutions that are perfectly adapted to their products and circumstances.
Facts and figures
Total number of employees: 58
Apprentices: 4
Nationalities: 9
More than 20 years of experience in the industry
Full-time employees: 48
Part-time employees: 6
What's it like working for us?
Our strength as an employer is built on the social conditions established by our teams in this multicultural environment.
Our values:
Reliability
Commitment
Individual responsibility
Customer focus
Quality
Team
Informal atmosphere:
Everybody on a first-name basis, from our apprentices to the CEO
Simple channels of communication, even up to management level
Equal opportunities for everybody
Communication is honest, direct and transparent
Can-do mentality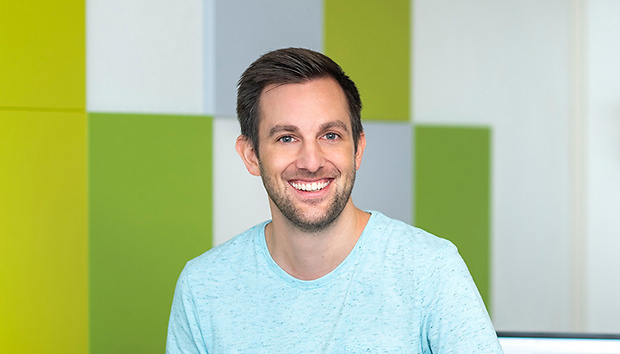 My passion: Individualism
"Our wide range of products lets me respond to each and every one of our customers' needs and satisfy them by providing just the right solutions."
Manuel Marbach
Sales Representative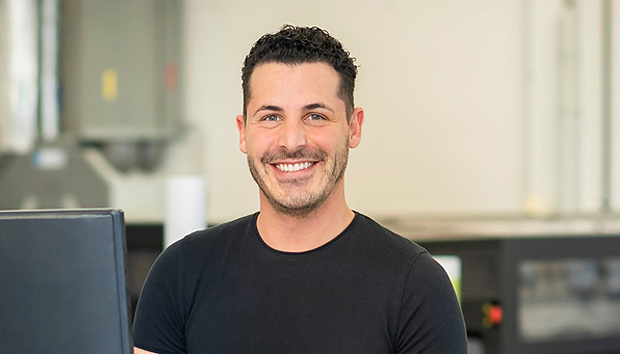 What motivates me: Visions
"I always do my best to ensure that both my department and Flyerline keep moving ahead."
Carlo Ricchiuto
Head of LFP Production
My goal: Quality
"Every customer's basic expectation is to receive a high-quality product. And every employee is responsible for quality assurance – I'm driven by my desire for continuous improvement."
Tamara Osterwalder
Head of QM
We have a lot to offer!
Our employees go to great lengths every single day to ensure our customers' satisfaction – and we do our utmost to make our employees feel at home! A pleasant working environment and performance-based pay are just a few of the many ways we do this. To give you a first impression of us, here's a small summary of what you can expect.
Subsidised lunches
6 weeks' annual leave
3 weeks' paid paternity leave
Training & further development opportunities
Numerous employee events
Free coffee & water
Job rotation programme
Free fresh fruit
Flexible part-time working models
Opportunities to work from home
Modern working environment
Attractive employee discounts
How to find us
Altnau, a town on beautiful Lake Constance in the Canton of Thurgau, is where we call home. Click here for our exact location and opening hours.
Follow this link
Unsolicited applications
What if your dream job isn't currently being advertised, but you still want to be part of our Flyerline team?
We're always on the lookout for qualified employees and you might be just the person we're looking for but we simply haven't published the opening yet. Don't hesitate – just send us your application and we'll take a look.