Flyerline Schweiz AG
Landstrasse 30
8595 Altnau, CH
+41 71 686 84 70
info@flyerline.ch
The Robo-Box Success Story
An endearing icon, a sales incentive and a decorative give-away all in one. How the Robo-Box came about, what it conceals and how it won the hearts of customers.

Who's behind the "simply clean" motto?
At Cleanfix AG, everything revolves around cleanliness. Based in Henau, Cleanfix is a traditional Swiss company that has been producing high-tech cleaning machines for industrial use for more than 40 years and now exports its machines to over 85 countries worldwide. Around 110 employees at the headquarters in Switzerland and another 70 at subsidiaries around the globe are responsible for these precise cleaners.
While Cleanfix AG strives to enhance its robots on an ongoing basis, marketing them is not always easy. This case study shows how a sustainable packaging product developed specifically for Cleanfix made a product more accessible to their customers in an extremely endearing way.
Cleanfix at a glance
200 employees
40+ years of experience in the industry
Traditional Swiss company
Endearing icon needed
Cleanfix's latest innovation is called RA660 Navi. A bright red, autonomous, industrial cleaning robot that has already been working diligently in a multitude of different companies, gymnasiums and stairwells to provide sparkling floors and a clean atmosphere.
But how could they boost awareness of this little red robot and make cleanliness convenient for people all over our big blue planet? This was the question that the Cleanfix sales team set out to tackle in November 2020. For Cleanfix it became obvious that they needed an endearing icon! One that would perfectly epitomise the RA660 Navi, serve as a constant reminder to potential customers and trigger their interest in making a purchase. Important prerequisites were that the endearing icon needed to be equally well received by all subsections of the international target group, be easy to distribute, could be sent by post and that potential customers could display it in an eye-catching way.
Creative ideas were needed. And that's when Flyerline stepped in.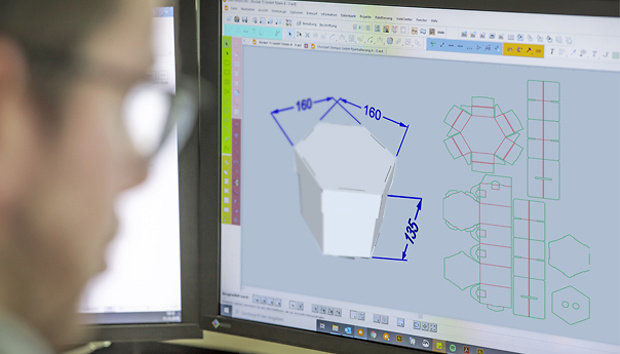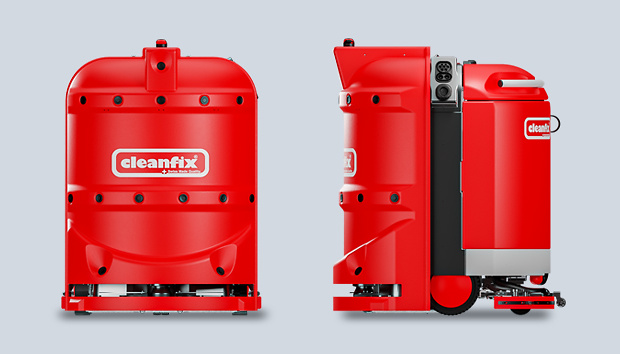 The Robo-Box is born – red, sweet and filled with chocolate-coated marshmallow treats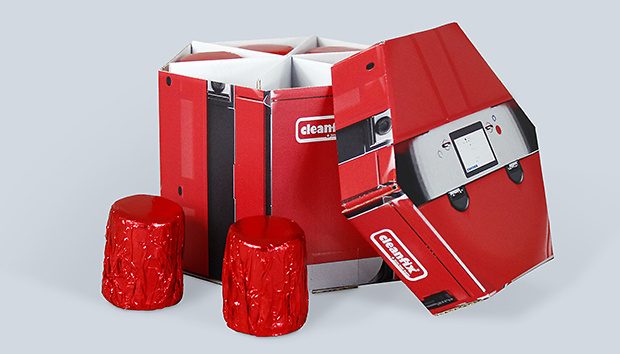 Chocolate is always a welcome treat. Even more so when it comes in a delightful package. The robot specialists quickly came up with the brilliant idea of giving away chocolate-coated marshmallow treats. Not only are they extremely popular, but also come in a very suitable shape: one that's nearly identical to that of the RA660 Navi cleaning robot.
The idea quickly landed on the desk of Flyerline's Product Development team. A gift box depicting the RA660 cleaning robot that can safely transport chocolate-coated marshmallow treats halfway around the globe.
A white prototype the size of a handball was created based on Flyerline's hexagonal collection bins. The inside of the box was fitted with a divider and a second floor to create little compartments that are perfect for holding twelve chocolate-coated marshmallow treats. It was then topped with a lid and covered in a red robot design – and that is how the "Robo-Box" was born. White E-flute cardboard was the material of choice: a lightweight yet robust material that would help achieve outstandingly vivid print results on the final product. To ensure that there was a common theme throughout the overall concept, even the foil wrappers for the chocolate-coated marshmallow treats were ordered in the same colour of red.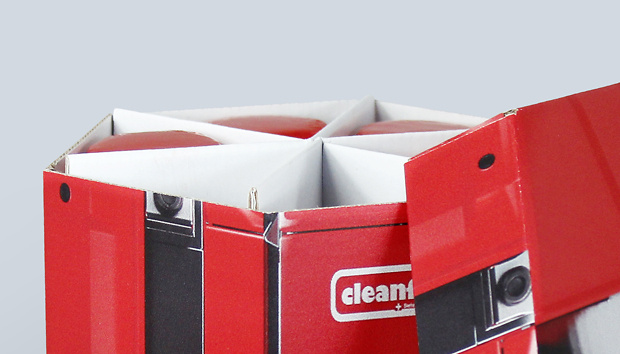 Robo-Boxes have already been distributed through various channels, with some having been handed over in person and others sent via post. They were used as thank-you gifts at Christmas, for example, given to potential customers during demo visits and have even been shipped halfway around the world by air freight. And the chocolate-coated marshmallow treats have always arrived safe and sound.
What Cleanfix AG employees and customers think about it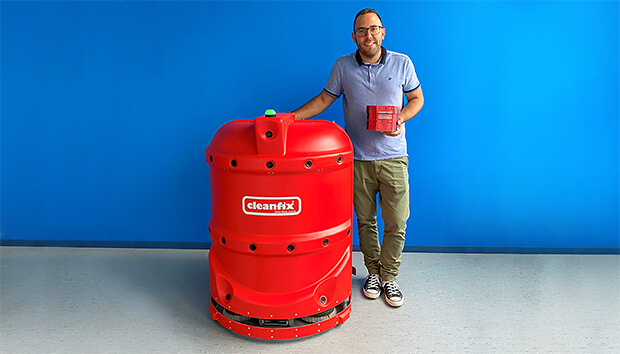 "Once again, we were impressed by the project's uncomplicated, flexible and fast implementation. We're thrilled to have Flyerline on our side as a flexible, reliable and innovative partner that can meet our packaging and print material needs."
– Stefan Huber, Sales Manager at Cleanfix AG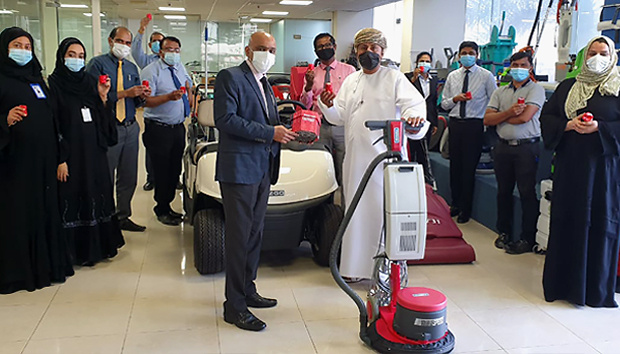 "We were extremely pleased with the "RA660Nav" mini robot and especially with the delicious Swiss chocolate. It immediately made our weekend a bit sweeter! Thank you so much for sending the wonderful gift. Our office team really loves Swiss chocolate."
– Cleanfix customer from Oman
Have we piqued your interest?
Nearly nothing is impossible for Flyerline Schweiz AG! Browse our range of packaging solutions or contact our Product Development department for customised solutions.
Contact us
Cleanfix AG
Cleanfix has been one of Flyerline's loyal customers for several years when it comes to customized print and packaging products.